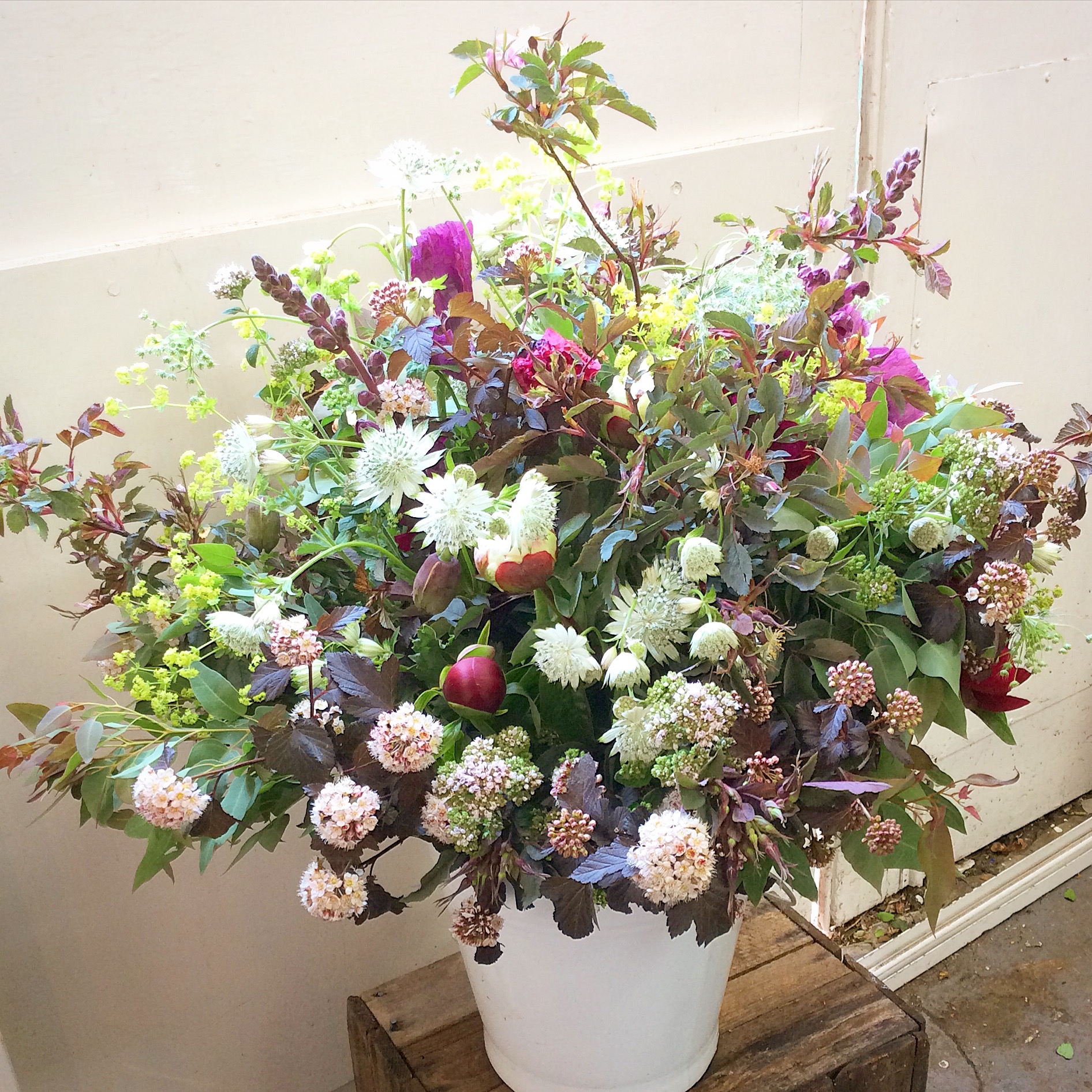 For beautiful, bespoke flowers in Enamel Buckets, Giant Jars, Kilner Jars, Pickle Jars and of course our signature JamJar please call +44 (0)207 358 5414, use our order form below or email your enquiry to info@jamjarflowers.co.uk
***PLEASE NOTE: WE ARE UNABLE TO TAKE ANY DELIVERIES BETWEEN 13TH - 19TH MAY 2019 AS WE ARE ON SITE AT THE CHELSEA FLOWER SHOW***
All deliveries are individual and we use the freshest flowers and foliage currently in season.
JamJar of Flowers £50
Pickle Jar of Flowers £70
Kilner Jar of Flowers £95
Giant Jar of Flowers £150
Enamel Bucket from £200
All prices include delivery and VAT. Currently we only deliver in London and all next day deliveries must be placed before 2pm. Deliveries outside of Central London may incur additional charges, which will be confirmed via email on receipt of your order. You will receive an invoice for payment once we have confirmed your order.
By submitting this form, you agree to receive occasional promotion emails from JamJar Flowers and JamJar Edit. You can choose to unsubscribe at any time.